The main advantage of building your own home is that you can build what you want. At the same tim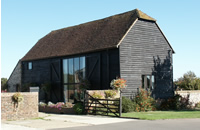 e save yourself a lot of money. The down side can be if you have a badly planned and managed project, run out of money or drive yourself almost into an early grave with the work involved it could prove to be a disaster.

You need some knowledge
Ideally to tackle a self build home you need to have some knowledge of the building industry or at least someone who you can trust who has the knowledge and can advise you. We have put together a list of books and guides that will help you gain knowledge about self build [more]


Group self - build schemes
For those who have a limited knowledge by far the best way would be to join a group self build scheme. These schemes are often promoted by the Local Authorities and build say a dozen houses per group. They have strict rules about how many hours you have to work and how much holiday you must commit to the scheme. But if they are managed well and the people in the scheme are carefully selected with a good cross section of skills complementing each other then they can be very successful.

Going it alone
If you are going it alone then one of the hardest objectives is finding the right building plot for the right price . So often is the case when adding the cost of the site with the building costs the total project results in a higher figure than buying it already built.


A different approach
If you have the skills to prepare plans then the following approach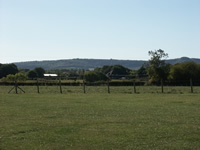 may reveal a bargain site. Take a very close look around the district that you would like to build you home. In your survey you may discover a disused piece of land which may be a potential building plot. The land may be owned by a Farmer who is far too busy running his farm to worry about if he has a potential building plot. You then enter into a contract with the Farmer which is usually called a £1 contract and this states that you will undertake all the necessary costs for a planning application. If consent is granted then the Farmer will sell you the land for an agreed sum. Obviously this would be an attractive price for you and possibly for the Farmer because you may be giving him a bonus that he never dreamed of. If the planning consent is rejected, obviously you do not purchase the land but you have had to bear the cost of the planning application. Search for building plots

Planning the project
Once you have procured a building plot then you need to plan the type of property and the construction. We cannot stress the importance of planning the project well. It is far easier to change a line on a drawing than move a wall if you get it wrong after you have built it. Your cost plan must be resilient and well within your financial limit.


Getting the Experts involved
You will need to highlight where you will need to employ experts and other help because you are unlikely to have all the skills needed to carry out all the tasks.
Timing
Timing of the project is important its not going to be much fun it the house takes 7 years to complete. Two years is about the most time people can stand especially if you are living in temporary accommodation.


Faster construction can benefit
Timber frame houses offer a good solution to faster building. Often the shell can be erected in a few days and even if you use the supplier to erect the building it is unlikely to cost a fortune because they are expert in the knowledge of the structure having done it before.
Then with this method you have a structure that be substantially watertight so you can finish off in relative comfort if the weather gets bad. Check out our guide to the different construction methods available for your self build

Past experience improves the product
In the past timber framed houses have lead the way in good thermal performance and the quality of internal finishes. Also many designs have been developed with feed back from the user so the layouts have been refined and improved giving a highly proven design.