There are a number of thing s a buyer can do to give their offer the best chance of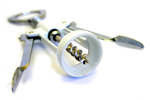 being accepted. These include, but are not limited to the following:
Get in quickly and progress fast - most sellers will want to move quickly and have confidence that the deal will go through. If you are in a position where you can progress quickly make sure that the agent knows this. An offer from a first time buyer or a buyer with no chain is a big plus when deciding to accept an offer. If you already have a buyer for your own property make sure the agent knows this.
Ensure that you have a mortgage sorted out. This allows you to demonstrate to the buyer that you are serous and are financially able to complete the deal.
Instruct your solicitor to move quickly. Keep applying pressure to keep things moving. Bear in mind that the seller wants to see progress, which will reduce the risk of being tempted to look for other offers, the agent wants their commission and will not risk it if they can see payment soon.
Communicate, communicate and communicate - keep people up to date where things are, build a relationship so that the seller likes you and wants to sell their home to you.