Buying a new home is stressful and confusing. The legal process is often confusing and very time consuming. In today's market speed is important specially when there is a chain.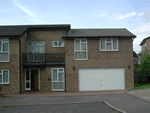 The longer the chain and the longer it takes to get through the legal process the more chance there is of sale falling through. The internet has bought a refreshing change to the house buying process. This benefits you in a number of ways:
Speed - online firms are used to dealing with things faster than some local solicitors. You can also email solicitors to chase them and they can email you rather than waiting for the post
Costs - because of the increased competition the costs can be cheaper by using an online conveyancer.
This guide takes you through what can happen at each stage of the house purchase. Please bear in mind this is just a guide only and you should always take professional advice.
Pre - Exchange Exchange of Contracts Stage
Your conveyancer should confirm that they have received your instruction and give you an estimate of the costs
THis is how the process works
Solicitor or conveyancer receive your instruction to act on your behalf
Solicitor or conveyancer Request contract papers from the seller's solicitor
You make payment for local and environmental searched payment
Solicitor or conveyancer will request local and environmental searches (you can get an idea as to what might come up free by clicking here)
Your Solicitor or conveyancer will receive contract papers from the sellers Solicitor or conveyancer.
Solicitor or conveyancer will check out the title to the property and raise additional enquiries with the sellers solicitor or conveyancer
Solicitor or conveyancer will receive search results (they usually take 10 - 14 days)
Solicitor or conveyancer will receive mortgage offer from your lender [more on mortgages]
o Your Solicitor or conveyancer will receive responses from the additional enquiries they have raised.
Solicitor or conveyancer will receive the mortgage deed, contract and will deposit cheque
You give instructions on target completion date and your solicitor or conveyancer will advise the sellers solicitor or conveyancer that you are ready to exchange

Exchange of Contracts Stage
Solicitor or conveyancer will send contracts and deposit to seller's solicitor or conveyancer
Solicitor or conveyancer will advise relevant organisations of the exchange
Pre Completion Stage
Solicitor or conveyancer will request money from your lender and any balance required from you
Solicitor or conveyancer will send the seller's solicitor or conveyancer the draft transfer and requisitions on the Property Title
Obtain your signature to transfer (complete)
Solicitor or conveyancer receive money from lender and you

Completion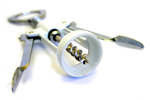 Your solicitor or conveyancer will send funds to the seller's solicitor
Your solicitor or conveyancer will resolve any other issues at this stage

Post Completion
Your solicitor or conveyancer will receive deeds
Your solicitor or conveyancer will receive discharge of mortgage
Your solicitor or conveyancer finalise registration of the transfer
Deeds will be sent to the lender/you
Payment of taxes etc is made